Take the Get Writing Again Creative Writing Challenge
Many months in the making, I've designed this special online program for anyone who wants to get (back) into a daily writing habit.
This is your opportunity to challenge yourself to write every single day for 15 days.
You'll rece

ive:
Daily Creative Writing Prompts:

Some writing prompts are focused on self-discovery while others are about sheer creativity and craft.  They'll encourage you to get words on the page and provide you with tools to approach your daily writing practice.

Daily Coaching Steps:

Coaching steps are designed to help you find new ways to support yourself while maintaining a daily writing practice well after the challenge concludes.

A Writing Community:

Access to a Secret Facebook Group where you can share your experiences during the challenge, get support, and ask questions.
What will you write about?
This challenge is not focused on any one genre. Instead, it is focused on creativity and self-discovery.  No matter what you like to write, you can join this challenge.  Topics covered during the 15 days:
Why You Write
Your Sacred Space
Thinking Outside The Paragraph
Source Material
Compassionate Goal Setting
Who Can Join?
Anyone who wants to get back into or establish a daily creative writing practice. Or anyone who simply wants to make room in their lives for their creative side.
Time Commitment
Participating requires only 1/2 hour per day for 15 days.
About Nicole Criona
This Creative Writing Challenge designed by Creative Writing Coach and Workshop Leader, Nicole Criona.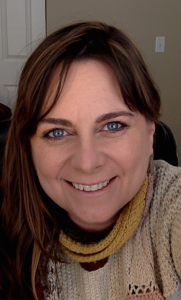 Nicole Criona is the current owner and co-founder of Los Angeles Writers Group (www.lawritersgroup.com) and is a native Angeleno. For more than twelve years, she's facilitated creative writing workshops and supported aspiring writers working on novels, screenplays, short stories, poetry, essays, and memoirs. She also runs the day-to-day operations of LAwritersgroup.com, leads several writing workshops, and specializes in coaching writers who want to complete their first draft.
Socialize with us: