---
Rachel teaches Creative Creative Writing and our upcoming workshop, Write Better Fan Fiction. For priority notification, join our mailing list.
About Rachel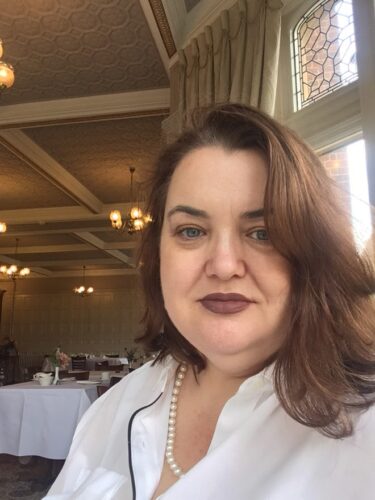 Rachel Stull is a devoted Science Fiction nerd, D&D player, and former high school Earth Science Teacher turned author whose interest in World War II history led to pursuing a degree in European history and penning her first novel, "A Secret Never to be Told." (Romance set in Bletchley Park told through the eyes of a 94-year woman with dementia after the death of her husband).
Rachel got her start in writing via Fan Fiction, where she honed her novice fiction writing skills with a large audience of forgiving followers. Through her 16 completed stories, she explored characters that will always be smarter than she and twice as brave but never recognize love unless it smacks them in the face like a meteorite aiming to kill off the dinosaurs. Her deep characterization, humor, and emotion-evoking dialog have won her praise and a few awards, but the connection with her audience and their mutual love of all things nerdy has kept her coming back to writing.
Rachel has worked as fry cook, an orange farmer, and a data analyst while she traveled the globe to China, Germany, and the UK. She currently lives in Southern California with her adorable chubby Corgi, neglected garden, and understanding family, but she grew up in New Mexico. Cravings for sopapillas and hot chile fill her days when she is not swimming in ink.
Currently, she is working on part two of three-part science fiction series set in a dystopian world, not unlike our own. Other than writing, and the occasional trip to the UK, Rachel enjoys quilting while watching reruns of Star Trek and avoiding Facebook arguments.