This is a partial list of Nicole's clients who have been published. These clients have worked with Nicole on their stories and have been published in 2020 or 2021, and genres span from published short stories, traditionally-published fiction & nonfiction, and self-published stories.
Vigil, Séance, and Death in a Hollywood Edit Bay, short stories by Katlyn Minard
Short Stories published in 2020:
Vigil published in Ligeia Magazine
Séance published in Capulet Mag
Interview based on her print-published short story, Death in a Hollywood Edit Bay published by Train River
---
BEWARE THE MERMAIDS, fiction by Carrie Talick
Congratulations to Carrie Talick, whose book will be coming out in Summer 2021 with Alcove Press!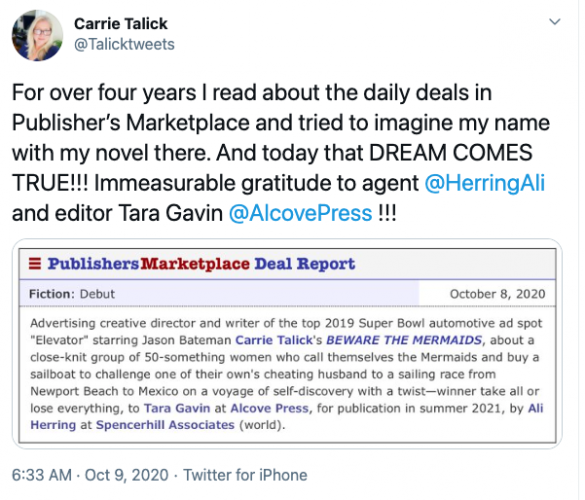 ---
IT'S NOT A RUMOUR by Frederick Moore with Shannon Guyton
Congratulations to Shannon Nale Guyton, Renee Schyjer, and Freddy Moore for finishing their book, getting an agent, and selling their book to Rare Bird for a Fall 2021 release!
Learn more: www.itsnotarumour.com or Facebook.com/itsnotarumour
---
INTO THE STORM, fiction by D.L. Strand
Congratulations to Dave Strand who toiled through many rewrites and pushed the publish button himself on his creepy ghost thriller, Into the Storm. You can read his story in about two hours on your Kindle right now – strongly recommend!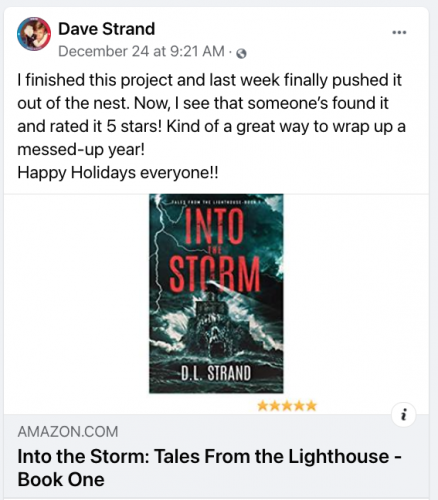 ---