Private Coaching for Creative Writers
For writers who are serious about completing the first draft.
Number of clients who've completed drafts:

20
Every writer struggles, but you don't have to struggle alone. Working with a creative writing coach can help you get past blocks, be more productive, and proceed with confidence. Many writers who stop writing aren't acutely aware of why they stopped. A writing coach can help you discover the reason and help you move forward.
With a private writing coach, you can:
Start writing again
Learn to set reasonable, workable goals
Learn which tools of the craft you're missing such as structure, elements of scene writing, character arc/development, etc.
Be accountable to those goals
Conquer creative blocks
Understand why you feel your writing isn't working
Learn to move past fears
Get unstuck
Receive help with structure and character arc as it pertains to your project
Improve your scene-writing skills
Gain confidence
Cope with anxieties surrounding your writing
Learn ways to deal with your inner critic
When you finish your first draft, I send you off with a Rewrite Plan. I can support you through this process as well if you wish. Once you finish your rewrites, I refer you to an editor who has relationships with agents for final edits.
Book a free discovery session so we can find out if we'll be a good fit for each other. We can work together in person or online.
3/22/16 – Since I began working with Nicole, she's provided valuable coaching and feedback every time we've met. I came to Nicole with a few ideas scrawled into a Moleskine notebook, and six months later, I proudly printed out the first draft of my 400-page manuscript. With her guidance, I've been able to propel my story, characters, and prose to a level I could not have achieved on my own. I cannot recommend working with her highly enough!

– Christian U.
9/21/16 – Nicole understands that working with writers doesn't just involve talking about their project.  She has the rare and brilliant skill of sensing what is really at the root of slowing a writer down and is more than willing to get into the messy and seemingly "unrelated" discussions that surround every writer's process.  Working with her for these past three months has enabled me to minimize the confusion and frustration that always arises in the writing process and get back to making progress on my book faster.  Instead of spending days of energy in emotional defeat, I spend an hour on the phone with Nicole and find my way back to the work at hand before evening time.  She is a miracle worker, and her diagnostic skills are up there with rocket scientists.  I'm not exaggerating.  She's brilliant. Few people in the world have as much passion and grace when it comes to teaching the craft of writing. She also has an awe-inspiring ability to work with a widely diverse range of writers and personalities. Working with Nicole was the best investment in myself and my writing aspirations I could make.

-Jess H.
Your future won't change until you make a change right now.
Take the first step today.
[table "96" not found /]
About the Coach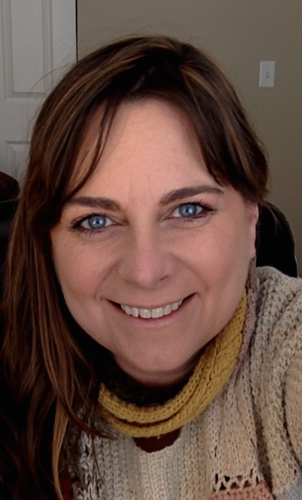 Nicole Criona, a native Angeleno, is the current owner and co-founder of Los Angeles Writers Group (www.lawritersgroup.com). She specializes Developmental Editing and coaching fiction writers, nonfiction writers, and screenwriters who want to complete their first draft.
For more than fifteen years, she's facilitated creative writing workshops and supported aspiring writers working on novels, screenplays, short stories, poetry, essays, and memoirs. She also runs the day-to-day operations of LAwritersgroup.com, leads several writing workshops, coaches writers all over the world.
Nicole's writing credits include poetry and fiction on Hissquarterly.com (Sanity is a One-Trick Pony issue), Strongverse.org, Six Sentences, and Narrative Magazine, among others. She is currently working on a novel, essays, and a non-fiction book. Read Nicole's most recently published poem, Advice to an Angel About to Fall. She is also a freelance writer.