Take your writing to the next level.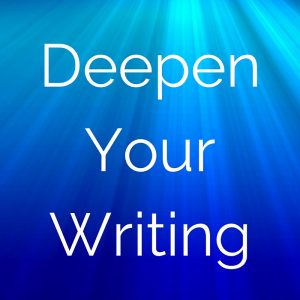 Sometimes great writing seems like magic. In this creative writing workshop, we'll demystify published writing and you'll learn how to use those magic tricks yourself. The goal of this workshop is to help you dive deeper into your writing, even when it seems like life always gets in the way. Set aside these three hours as a long-lasting gift to your creative self.
Even though you've been reading all your life, you might not have been "reading like a writer." In this class, you'll learn from the Greats and apply those craft tools to your own writing with in-class writing prompts. We'll discuss what it means to "read like a writer," close-read great works of fiction and memoir, examine the tricks they employ, then write "under the influence" of the pieces we read.
You'll leave with new craft tools and "tricks" up your sleeve that you can apply to future work.
We'll read and practice how to create fully-realized characters, how to hook a reader with the first line, how to describe setting that makes you feel like you're there, how to shift points of view seamlessly.
Reading published work will also tap into material that you might not have thought you could write about. You'll leave with new ideas and the confidence to explore them.
Testimonial:
"It is always a pleasure to gather in this intimate setting with a few writers who want to read literature, together. In this sacred space, we go further and higher when we read out-loud and talk about what makes a particular piece so moving. Then, we can all come alive with inspiration!"

-F.M., Los Angeles
About the Group Leader: Carmiel Banasky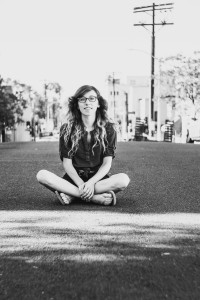 Carmiel Banasky is a writer, editor, and teacher from Portland, OR. Her first novel, The Suicide of Claire Bishop, was published in September 2015 (Dzanc Books) to highly positive reviews. Publishers Weekly called is "an intellectual tour de force and a moving reflection on the ways we try to save ourselves and others," in a starred review. Her work has appeared in Glimmer Train, American Short Fiction, Slice, Guernica, PEN America, The Rumpus, and NPR, among other places. She earned her MFA from Hunter College, where she taught Undergraduate Creative Writing. She is the recipient of awards and fellowships from Bread Loaf, Ucross, Ragdale, Artist Trust, I-Park, VCCA, and other foundations. She is represented by Donadio & Olson. Carmiel has helped edit award-winning books including Phil Klay's Redeployment (winner of the National Book Award) and Scott Cheshire's High as the Horses' Bridles. After four years on the road at writing residencies, she now teaches at LA Writers Group and UCLA Extension. She is also a mentor for the PEN Emerging Voices Fellowship. Find out more at carmielbanasky.com.
[table "68" not found /]
[table "69" not found /]