Narrative Elements Writing Retreat
May 14-18, 2015 • Desert Hot Springs, CA
Have questions?
(323) 963-3180
lawritersgroup@gmail.com
Online inquiry form:
The 2015 LA Writers Group retreat is a writer's workshop held in beautiful Desert Hot Springs, CA over four luxurious poolside days. Our mission is to nurture the creative process by providing writers an opportunity learn new writing techniques to generate ideas in a supportive, relaxing environment.
Do you have a great idea for a story or memoir that doesn't live up to your expectations when you get it in on the page?
We get this comment from writers all the time. We want to help you gain the tools you need to creatively articulate your thoughts in a cohesive, elegant way—by learning and practicing narrative elements. Understanding narrative elements and how to execute them well is like a painter understanding color theory and having the right paintbrushes.
This is why we decided to create this intensive yet relaxing writers retreat, open to fiction and memoir writers of all levels and genres. We are commandeering an entire retreat center in Desert Hot Springs, CA (near Palm Springs) just for us. You will leave feeling rejuvenated and armed with the tools you need to make your writing shine.
Over four magical, poolside days, you'll participate in writing workshops to help you improve your prose. You'll receive personalized guidance and feel encouraged in this intimate setting geared toward your specific writing needs. You'll bond with fellow writers and make time for YOU.
This 4-day writing retreat includes:
Comprehensive writing workshops focused on specific narrative elements,

designed to give yo

u the tool

s you need to construct your own story and write with confidence

(based on our narrative workshops). Download our schedule (below) to see a list of workshops.

The opportunity to work with encouraging and experienced workshop leaders dedicated to your success.

A free one-hour massage!

Structured writing time.

Two private coaching sessions about your writing habits, overcoming blocks, and creating a sustainable writing practice. One will take place during the retreat, and the other will take place after the retreat.

Private room & bathroom.

Natural spring heated pool (chlorine-free) and pool time!

Evening retreat activities including an opening night reception, an open mic night, and a Saturday night intimate poolside concert with a Los Angeles-based acoustic musician. Bring your poems, stories, essays, and acoustic instruments!

Delicious food — all inclusive! Please advise us of dietary restrictions.
About the rooms and retreat center:
Luxurious European pillow-top mattresses and Egyptian cotton sheets in all rooms.

Free wireless internet.

A/C, small flat screen TV w/digital satellite, mini fridge in all rooms.

All rooms face pool and have poolside patio.

All rooms are one level.

All rooms are non-smoking.

Suites also include kitchen or kitchenette with sink, microwave, dishes, and cutlery.

Fresh linens (including pool towels) provided daily upon request.

Assorted amenities available upon request, i.e wine opener, blow dryer, iron.
After four-days in this relaxing environment, you'll not only be relaxed and happy, you'll also be equipped with the techniques to create a sustainable writing practice and to construct great stories. You'll return home with a belt full of new tools, a notebook full of ideas, and a heart full of confidence in your creativity.
Daily Schedule
(includes check-in and check-out times.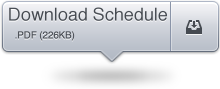 Details
Skill Level: All writers. This retreat is not appropriate for kids.
Requirements: Your creativity and desire to write, write, write!
Location: Anahata Springs Spa and Retreat, Desert Hot Springs, CA. We're taking over the entire retreat center!
Date: May 14-18

, 2015

Instructors: Nicole Criona, Carmiel Banasky
Cost: See below*. (Need a payment plan? No problem – but don't wait – call us today at (323) 963-3180.)
*All rates are single-occupancy rates. Please contact us for couples / room-share rates.
Transportation to/from the retreat center is not provided. If flying in for the event, the nearest airports are Ontario Airport (75 minute drive with no traffic), Palm Springs Airport (20 minute drive), LAX Los Angeles International Airport (2-hour drive in no traffic), and Bob Hope Airport (2-hour drive in no traffic).
Have questions?
[table "retreat" not found /]