Workshop Leader & Editor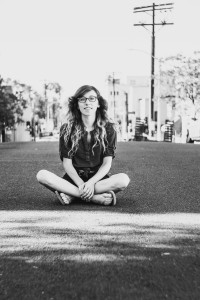 Carmiel Banasky is a writer, editor, and teacher from Portland, OR. Her first novel, The Suicide of Claire Bishop, was published in September 2015 (Dzanc Books) to highly positive reviews. Publishers Weekly called is "an intellectual tour de force and a moving reflection on the ways we try to save ourselves and others," in a starred review. Her work has appeared in Glimmer Train, American Short Fiction, Slice, Guernica, PEN America, The Rumpus, and NPR, among other places. She earned her MFA from Hunter College, where she taught Undergraduate Creative Writing. She is the recipient of awards and fellowships from Bread Loaf, Ucross, Ragdale, Artist Trust, I-Park, VCCA, and other foundations. She is represented by Donadio & Olson. Carmiel has helped edit award-winning books including Phil Klay's Redeployment (winner of the National Book Award) and Scott Cheshire's High as the Horses' Bridles. After four years on the road at writing residencies, she now teaches at LA Writers Group and UCLA Extension. She is also a mentor for the PEN Emerging Voices Fellowship. Find out more at carmielbanasky.com.
Hire Carmiel as an Editor
Carmiel works with writers on a variety of projects including but not limited to novels, short stories, and more. Contact us here to work with Carmiel.
Socialize with Carmiel: