Is it time to finish that book?
Finish your book this year.
First Drafts Completed by Members: 9
You know you need to complete your project. You feel the pull. But you're not doing the work. Introducing our new integrative and ongoing coaching and support group for writers who want to finish a book. The First-Draft Incubator is a monthly membership-based support group for writers that combines group coaching, private coaching, and ongoing support, to provide you with a holistic and immersive program organized to support you while you complete your book.
---
Taking on a book-length project requires commitment, self-compassion, support, and tools of the trade. The road can become unnecessarily long and arduous without proper support.
---
This support group for writers gives you the ongoing and loving support of a coach and fellow writers who care if you finish your draft, hold you accountable, and access to a coach who has helped many writers overcome blocks,  maintain momentum, and complete their books.
Join if you want to:
Finish your book
Have access to ongoing creative support
Find solutions to blocks and stalls
Find an accountability partner
Set reasonable, sustainable goals
Learn new tools for outlining, writing scenes, character development, structure, and more
Get help from a Developmental Editor and Professional Writing Coach who's helped many writers complete their books
Have access to and develop tight bonds with a group of writers who have the same struggles
Get priority access and discounts to workshops and retreats
Elevate your daily writing practice
Testimonial(s)
(more coming soon!)
If you're in the middle of writing a book and you feel like there's no end in sight, this is the workshop for you. I joined the bi-weekly First Draft Incubator three months ago (after completing the introductory 6-week FDI course), and now I'm on the verge of finishing the first draft of a novel. The beauty of this bi-weekly online workshop is that it takes a lot of the loneliness out of the writing process, allowing participants to discuss the challenges they're facing, and to offer support, solutions, and encouragement to each other in a completely relaxed, nurturing, and non-judgmental environment. There are added benefits, too, such as a book club, private time with the instructor, and occasional special guest speakers! The FDI incubator 2.0 is part writer's circle, part book club, part therapy session. I leave every meeting feeling hopeful, refreshed, empowered, and more prepared to move confidently forward with my project. So will you.

-Katlyn M.
---
Program Details

Monthly Online Meetings

Group Coaching 

Get help with any blocks/issues from your Coach and your peers
2nd Tues. of every month from 5:30 p.m. to 7:30 p.m. PST

Educational Meeting

Learn about different aspects of writing such as how to construct a scene, the elements of fiction, building credibility as a writer, and the occasional guest speaker.
4th Tues.of every month from 5:30 p.m. to 7:30 p.m. PST

Discount on Private Coaching

15% off discount on Private Coaching

Workshop Discounts

20% off Workshops, Retreats, and Online Writing Challenges

2 hours/month private coaching

Get 2 hrs./month of coaching help

Discounts on Editing Services
Best of all, there is no commitment. You can cancel your monthly subscription at any time.
---
Who Can Participate
Novel writers, memoir writers, nonfiction writers, or screenwriters who have a project in mind and are ready to finish their book.
---
How to Learn More
Want more information? Schedule a free 30-minute meeting with me, and I'll tell you all about it and answer all your questions or simply sign up now!
---
Sign-Up Now
For Non-Coaching Clients: $250/month
For Current or Former Coaching Clients: $175/month
---
About the Coach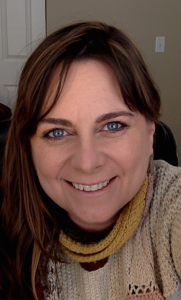 Nicole Criona, a native Angeleno, is the current owner and co-founder of Los Angeles Writers Group (founded in 2003). She specializes in Developmental Editing and coaching fiction writers, nonfiction writers, and screenwriters who want to complete their first draft and has helped many writers finish first drafts.
For more than fifteen years, she's facilitated creative writing workshops and supported aspiring writers working on novels, screenplays, short stories, poetry, essays, and memoirs. She also runs the day-to-day operations of LAwritersgroup.com, leads several writing workshops, coaches writers all over the world.
Nicole's writing credits include poetry and fiction on Hissquarterly.com (Sanity is a One-Trick Pony issue), Strongverse.org, Six Sentences, and Narrative Magazine, among others. She is currently working on a novel, essays, and a non-fiction book. Read Nicole's most recently published poem, Advice to an Angel About to Fall. She is also a freelance writer.