This Writing Subtext Class has ended. Please check out our writing workshops schedule page for currently scheduled workshops or join our mailing list.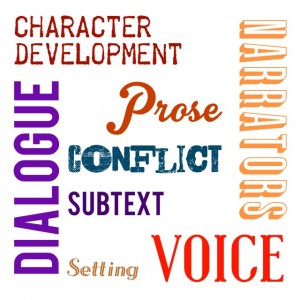 Spend an evening learning and practicing how to use subtext in your writing to enhance conflict, characterization, and dialogue.
Subtext generally refers to hidden meaning behind a character's dialogue and intentions, i.e., what the character means and wants, without directly saying it. Without subtext, stories and writing lack mystery, conflict, and foreshadowing.
Our Writing Subtext Class is a part of a larger fiction workshop series where we discuss and practice a different narrative element in each meeting. Pick and choose which nights you want to attend or buy a package of nights.