Writers helping writers.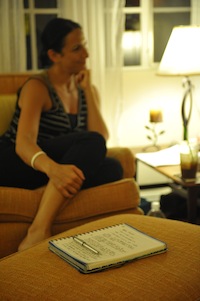 This workshop is now called Group Coaching for Writers.
Looking for some accountability for your writing project or help with some blocks you've been experiencing? This support group for writers meets twice a month and is an opportunity to do just that.   This is a support group for people who are serious about making progress on your creative writing projects. people who just need some creative support, or people who just want to hang out with other writers and talk shop.  We will discuss any blocks we're experiencing with our writing projects, share what we've accomplished so far, discuss any blocks we've encountered, set goals if you wish to do so, find ways to help each other, get to know each other. It doesn't matter what you are working on – a screenplay, a novel, a short story, a stage play, a children's book, a collection of poetry, whatever!
If you are looking for critique on your project, consider joining one of our writers groups.  This group is not about critique but is a support group for writers.  It is for goal setting, brainstorming, creative support, and is a safe and positive place to help you work through your creative blocks.
If you are interested in a critique workshop that is led by a qualified leader, please check out our creative writing workshops schedule.
Details:
Check our schedule for upcoming dates under 'Group Coaching for Writers'