Outline Your Story.

Before we can build anything, we need to know what we are building and how to construct it. Learning how to plan a story is a skill often overlooked by passionate and eager new writers.
Creating an outline will not only improve the workflow of your writing process and bring you to a more satisfying first draft, but it can also potentially shorten the amount of time you spend rewriting.
I've designed this story outlining workshop to help writers through the places where they tend to get stuck in drafts because I see it so often in my private coaching practice.
You don't have to write using an outline. No one requires this of you. In fact, there are very few steadfast requirements when it comes to writing a story, but there are many tools available that new writers are often not even aware exist. However, having a plan and structure in place will save you time and can result in a more professional manuscript.
In this six-week intensive outlining workshop, you will learn how to outline, and you will work on your outline during the workshop so that by the time you leave the class, you'll have a solid plan so you can either finish your outline or start writing your first draft with confidence. Whether you have an idea in your head, or you are deep in the middle of your first draft, this workshop gives you the tools to navigate through your character's story.
In this six-week story outlining workshop you will:
Develop your characters
Outline your story and gain the tools to outline any story
Learn three-act structure
Learn why outlining can be fun and creative
Identify the five major events in your main character's journey and why those events are important
Receive personalized story analysis and coaching
Create a solid plan that breaks down your novel into manageable tasks
Receive compassionate support from fellow writers
As a bonus, on the last day, I go through the most common mistakes I see in manuscripts
Who Can Join?
Anyone with a story idea at any stage of the storytelling process, including novelists, memoirists, and screenwriters.
Time Commitment
This workshop occurs over six Thursdays with homework assignments in between sessions. The homework could take 2 hours or more to complete each week.
| | |
| --- | --- |
| Sill Level: | All writers welcome. This workshop is not appropriate for kids. |
| Class Size: | Limited to six participants. |
| Requirements: | None. No requirements to join. It helps to have a story idea! |
| Location: | A private residence in West Hollywood, near Hollywood Blvd. and Laurel Canyon Blvd., Los Angeles, 90046 |
| Instructor: | Nicole Criona |
| Important Terms & Conditions: | Attendance at this workshop qualifies you for the returning member discount on future workshops. Read our refund policy here. |
[table "outlining-cart" not found /]
About Nicole Criona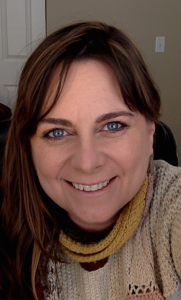 Nicole Criona designed the 15-Day Writing Challenge after she found herself in a creative dry spell and found a way to get herself writing again. The techniques she used became the basis for the 15-Day Writing Challenge. Nicole Criona is the owner and co-founder of Los Angeles Writers Group (www.lawritersgroup.com) and is a native Angeleno. For more than twelve years, she's facilitated creative writing workshops and supported aspiring writers working on novels, screenplays, short stories, poetry, essays, and memoirs. She also runs the day-to-day operations of LAwritersgroup.com, leads several writing workshops, and specializes in coaching writers who want to complete their first draft. As Director of Operations and Development at a prominent screenwriting school, she supported and guided emerging screenwriters. After managing several medium-sized independent businesses, and working as an Assistant at George Carlin's company, she decided to learn production and produced three short films. THE SHOOTING was her first producing project; it screened at the Austin Film Festival, IFFM in New York, Clermont-Ferrand in France, and the Taos Talking Pictures Festival. She went on to produce DEATH STORIES #3: THE LAST IMPRESSION, and MONSTERS! MONSTERS! MONSTERS! She was both Assistant to the Director and Key Research on MICHAEL & ME, a documentary released in 2005. She also wrote a popular blog. According to blogpulse.com, for a single lovely day in December 2005, her blog was the 15th most popular blog in the world for a post about Craigslist. In addition to writing poetry and fiction, she has written articles for IG Living Magazine. She has most recently had stories published on Hissquarterly.com (Sanity is a One-Trick Pony issue), Six Sentences, and Narrative Magazine. She is currently working on a novel. Read Nicole's most recently published poem, Advice to an Angel About to Fall.