Study the Genre, Generate New Ideas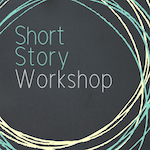 Learn techniques like mining your own life experience, using your powers of observation and your rich memory storehouse to examine your own culture to generate short story ideas. Whether you want to write a single short story, or a series of interconnected stories, a short-story collection, or even a novella, this workshop will help you generate new ideas while you examine the classic short story.
Every meeting, we look at a classic short story together to appreciate and examine the craft, and then we will get started with a series of writing exercises geared toward the short story form, which we will share (optional!) and offer encouraging feedback. And finally, we will talk briefly about some current markets for individual short stories and set our intentions for how we will move forward and continue our work in this form.
This Short Story Workshop is a series of stand-alone workshops, so you get something different every time you attend, and you can come to a single session or come to all of them.
By the end of each workshop, you will have a notebook bursting with story ideas and the seeds of 1-3 short stories that you can expand on at home during your writing practice.
Above all, you will take home with you the understanding of how short stories have particular demands and esthetics just as novels and screenplays do.
Who should attend? We encourage both experienced writers who want to go deeper into the world of the short story and sharpen their short story craft and beginning writers who want to get started in this exciting and challenging form.
We have a new registration system. Go here to register: