Is it time to finish that book?
Make steady progress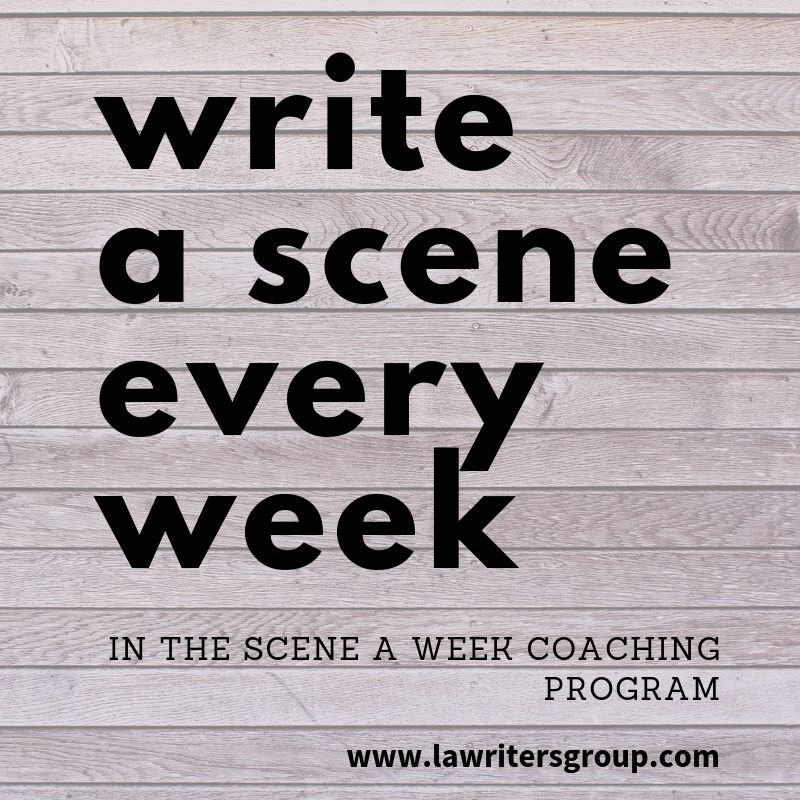 The Scene A Week Coaching Program is program to support you while you finish your book.
This program gives you weekly 30-minute coaching sessions and feedback on up to 10 pages per session. You write and submit a scene a week, and get feedback on your scenes designed to upgrade your scenework.
This is our least expensive book coaching program.
This coaching program gives you the ongoing accountability, and access to a coach who has helped many writers overcome blocks, maintain momentum, and complete their books.
Program Details
30-minute weekly private coaching sessions
Submit 10 pages per week for feedback
Access to 2 monthly online group coaching meetings:

We meet on the 2nd and 4th Tuesday via online video conference every month from 5:30 p.m. to 7:30 p.m. PST
Cost: $45 minus 20% discount (see below)

Workshop Discounts

20% off Workshops and retreats

Best of all, there is no commitment. You can cancel your monthly subscription at any time.
Who Can Participate
Novel writers, memoir writers, or nonfiction writers, who have a project in mind and are ready to finish their book.
How to Learn More
Want more information? Schedule a free 30-minute meeting with me, and I'll tell you all about it and answer all your questions or simply sign up now!
Sign-Up Now
A Scene A Week Coaching Package
Non-Coaching Client: $247 USD / month
Group Coaching Meetings (optional): $45 – Venmo to @Nicole-Criona if you want to attend.
If you'd like more intensive one-on-one coaching, please check out our private coaching.