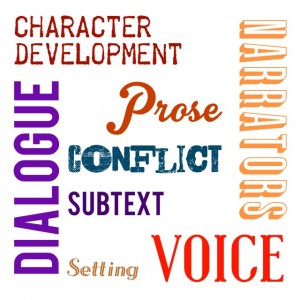 Spend the evening learning to write more engaging dialogue and practice what you've learned through exercises that will help you hone your dialogue writing skills.
Good dialogue can make your characters jump off the page and into your reader's life. Not-so-good dialogue can make your reader put down your story and never pick it back up again.
I'm sure you've heard someone give you the task of sitting somewhere public and eavesdropping on conversations to see how people talk. Did you know that exercise is only good for one small aspect of learning how to write good dialogue and if you don't know what that thing is, it could actually encourage you to write poor dialogue?
In this class, we will cover how writing fictional dialogue differs from everyday speech and we will give you concrete tools to help you write more engaging character dialogue. You will also get time to practice using these new tools.
Our How to Write Dialogue Class is a part of a larger fiction workshop series where we discuss and practice a different narrative element each meeting. Pick and choose which nights you want to attend or buy a package of nights.
This workshop is now closed.
Tel: (323) 963-3180 • Refund Policy • See all scheduled creative writing workshops • Join mailing list
Questions? Email us at lawritersgroup@gmail.com