Writers Group Leader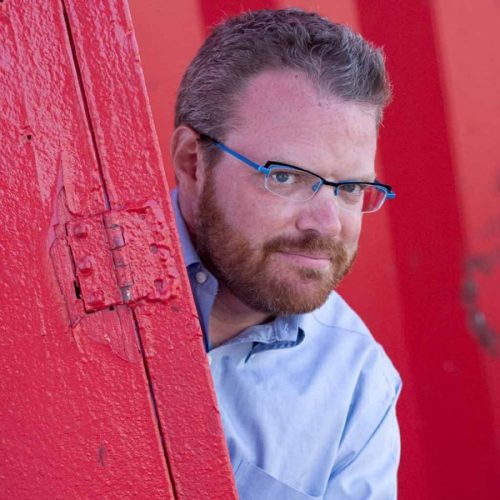 J. Keith van Straaten has been called "a local hero" by the LA Weekly. He hosted Comedy Central's TV game show "Beat The Geeks" and the LA landmarks The J. Keith van Straaten Show , What's My Line? – Live On Stage, and The Fix-Up Show . His TV appearances include slightly-memorable turns on "Gilmore Girls," "Curb Your Enthusiasm," "Beverly Hills, 90210," and ads for McDonald's, Nike, Pizza Hut, Cheez-It, and many more.
He has been seen as the host of Yahoo! Answers On The Street, a talking head on VH1′s Best Week Ever and on E! countdown shows like "Wildest Dating Show Moments" and "Celebrity Feuds."
J. Keith graduated with a Liberal Arts degree from Sarah Lawrence College, where he studied poetry with Mary Karr. He wrote sketch and stand-up comedy for several years, performing both at venues around the country. J. Keith's animation scripts and songs for Casper, Toonsylvania, and Mega-Babies, air around the world (and he has the royalty check for 8 cents from Belgium to prove it). He is a charter member of LA Writers Group and ran its New York sessions. He's written lyrics for ABC News, sketches for Clear Channel Radio, singles columns for The Jewish Journal, editorials for Backstage, and jokes for NBC-Universal.
Currently, J. Keith is developing several live comedy, music, and TV projects.
He is an avid Scrabble player, Angels fan, improviser, and cat-lover. He once got lost at Disneyland and his family didn't come look for him for over two hours.