Daily motivation for writers
A Prompt a Day via text!
Start or maintain your daily writing habit by getting a writing prompt every morning via text message!
Use the daily writing prompts:
– As warm-ups before working on your art or writing project.
– For self-exploration.
– Generate new material.
– As a daily journaling practice.
– Get your creativity flowing each morning.
– Keep your writing practice in the forefront of your mind.
To sign up, click on the subscription button below, and after you register, you will receive instructions on how to start receiving your texts so keep an eye out for your confirmation email, which sometimes lands in spam or promotions folders.
About your Coach
Nicole Criona
Owner & Co-Founder of LAwritersgroup.com, Workshop Leader, & Writing Coach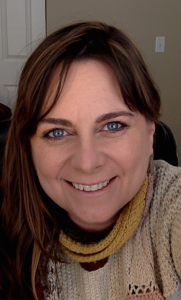 Nicole Criona is the current owner and co-founder of Los Angeles Writers Group (www.lawritersgroup.com) and is a native Angeleno. For more than fifteen years, she's facilitated creative writing workshops and supported aspiring writers working on novels, screenplays, short stories, poetry, essays, and memoirs. She also runs the day-to-day operations of LAwritersgroup.com, leads several writing workshops, and specializes in coaching writers who want to complete their first draft.
Nicole's writing credits include poetry and fiction on Hissquarterly.com (Sanity is a One-Trick Pony issue), Strongverse.org, Six Sentences, and Narrative Magazine, among others. She is currently working on a novel, essays, and a non-fiction book. Read Nicole's most recently published poem, Advice to an Angel About to Fall. She is also a freelance writer.
Socialize with Nicole
Twitter | FB | Instagram | LinkedIn | G+ | Pinterest
Socialize with Los Angeles Writers Group
Twitter | FB | Instagram | LinkedIn | G+ | Pinterest
Private Consulting / Coaching
Nicole specializes in Developmental Editing and coaches writers who want to complete their first draft of any project, especially memoir, novels, short stories, screenplays, and non-fiction.