Daily motivation for writers
---
The Daily Writing Prompts by Text Message program has ended. Please check out our writing workshops schedule page for currently scheduled workshops and daily writing challenges.
---
Get Daily Writing Prompts by Text!
---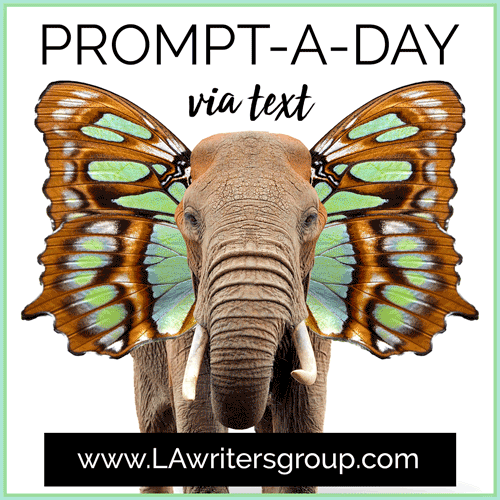 Start or maintain a consistent writing habit by getting a writing prompt every morning via text message!
Use the daily writing prompts:
As warm-ups before working on your art or writing project.
For self-exploration.
Generate new material.
As a daily journaling practice.
Get your creativity flowing each morning.
Keep your writing practice in the forefront of your mind.
To help you heal
You can use the prompts in any way you'd like. Some days you'll get a list of words, some days you'll receive a theme, some days a line to start with or use for inspiration. You never know what you'll get and that's half the fun!
To sign up, click on the subscription button below, and after you register, you will receive instructions on how to start receiving your texts so keep an eye out for your confirmation email, which sometimes lands in spam or promotions folders.
---
If you are interested in receiving critique or guidance on your book project, please check out our Private Coaching options or schedule a free coaching/editing consultation. View all creative writing workshops here.