.
** Next Session TBD **
Comedy Writing Workshop – Fairfax – 4 Weeks – Date TBD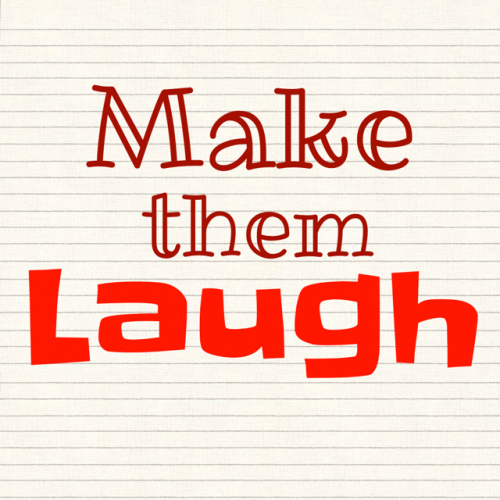 This workshop leans toward comedy writing. Want to write more comedically, generate some fresh material, get comedy-oriented feedback on your work? Whether you're writing stand-up, a one-man show, sketches, stories, screenplays, a web series, blogs, tweets, or your online dating profile, this workshop will help you work on your comedic writing.
You don't have to be a comedy writer to join this workshop, but if you are, you can expect feedback on how to make your work even funnier.
Using customized exercises based on the notion of "improvised writing," you'll generate new material you never would have otherwise. Already working on something? You'll get supportive feedback to help make what you wrote funnier. All types of writing are welcome and this workshop is guaranteed to be more fun than this description of it.
Prompts
The prompts are designed to get you to think creatively, improve your comedic skills and timing, and extract new stories, characters, and puns from your hilarious writer's brain. This workshop is open to all writers (not just comedy writers), and is not limited by genre nor by experience level.
Get inspired
Leave the group with a notebook filled with new comedic ideas
Reignite your passion for writing
Connect with other writers
Elevate your writing
Explore and improve your voice
Critique
Writers can bring in either 20 fiction pages or 30 screenplay pages per week. Check with instructor for other genres. Our critique process is constructive and designed to help elevate your work to it's best possible version according to your visions. Writers are not required to bring work in.
Details
Skill Level: All creative writers welcome. This workshop is not appropriate for kids.
Location: Group leader's home near the intersection of Fairfax Ave. and Beverly Blvd. Exact address TBA upon registration for privacy reasons. Los Angeles, CA 90036
Cost: New Members: $220, Returning Members: $180 What is a returning member?
Group Leader: J. Keith van Straaten Find out how we choose our Leaders
Date: ** Next Session TBD **
Time: 7:30 p.m. – 10:00 p.m.
Tel: (323) 963-3180 • Refund Policy • See all scheduled creative writing workshops • Join mailing list