---
This Character Development Class has ended. Please check out our writing workshops schedule page for currently scheduled workshops or join our mailing list.
---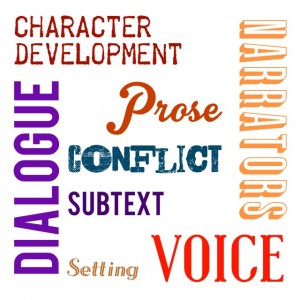 Spend the evening learning how to explore your characters and learning ways to incorporate development into your fiction.
Often times, experts toss around the term 'character development' as if writers naturally know how to develop characters. It's important to understand how to incorporate concrete moments that encourage a reader to continue reading. Writing a good character is a complex task. This class demystifies the character development process. Get examples, solid tools, and practice exercises to help you deepen your characters and make them more interesting.
This class is a part of a larger fiction workshop series where we deep dive into different narrative elements. Pick and choose which nights you want to attend or buy a package of nights.
---
Character Development Class Schedule:
Workshop closed.
---
If you are interested in receiving critique or guidance on your book project, please check out our Private Coaching options or schedule a free coaching/editing consultation. View all creative writing workshops here.