---
This Access your Inner Genius workshop has ended. Please check out our writing workshops schedule page for currently scheduled workshops or join our mailing list.
---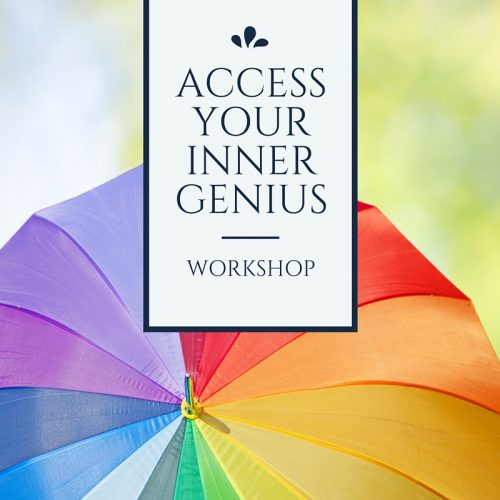 "Genius is the recovery of childhood at will." – Arthur Rimbaud
"I'm a dreamer. I have to dream and reach for the stars, and if I miss a star then I grab a handful of clouds." – Mike Tyson
"Obsession…is the art of putting all your energy into one thing…transforming even what you eat for lunch into architecture." – Renzo Piano
You needn't explain particle theory, win a Pulitzer, or cure cancer in order to be a genius – there's already one inside of you: your exceptional, natural SELF! Surprising texts and thought-provoking prompts encourage you to examine and exploit your childhood, dreams, and obsessions in order to create compelling characters, meaningful conflict, and memorable descriptions. As you uncover and develop your themes, you will identify your natural storytelling abilities, fuel your creative output and create an arsenal of inspiration for current and future writing projects. Put life – your own! – into your writing.
This Access Your Inner Genius workshop is a fantastic resource for beginning and stuck writers in all genres.
---
If you are interested in receiving critique or guidance on your book project, please check out our Private Coaching options or schedule a free coaching/editing consultation. View all creative writing workshops here.