---
This workshop has ended. Please check out our writing workshops schedule page for currently scheduled workshops or join our mailing list. 
---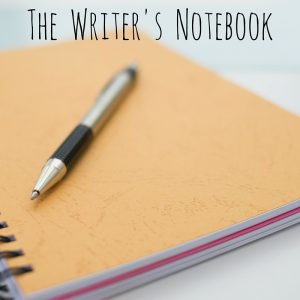 We always think of the finished product: the perfect screenplay, the Great American Novel, our heartbreaking memoir, or our lyrical story collection. We yearn to write with a sense of completion even when we are just beginning a project. But sometimes writing isn't about completion. Sometimes writing is about immersing ourselves in raw creativity, giving that creativity a home, or learning to fail, experiment, and keep moving even when you feel blocked.
Enter: the writer's notebook.
In this new monthly workshop, we will approach our writing practice from a raw creative perspective and build a home where our creative minds can flourish and grow, thereby energizing our long-term productivity.
The writer's notebook is the perfect home for this pursuit and in our time together we will look at, celebrate, and gain inspiration from how writers and artists throughout the ages have found a home for their ideas, dreams, and visions within the wild boundaries of their notebooks. We will also examine how the journals themselves, in their unfinished chaotic states, have become notable works of art. Every month we will draw inspiration from different disciplines, artists, writers, and even concepts.
We will then roll up our sleeves and dig into our own writer's notebook with both words and visual creativity so that we can build our own practices that will stay with us throughout our entire creative lives. We will learn to create notebooks that will hold within their covers the seeds and sparks of our writing projects and other creative work. Together, we will build a practice that's as individual to each of us as our DNA.
Instructor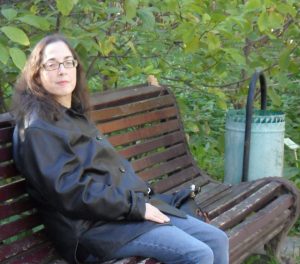 Resa Alboher is one of the founding editors of St. Petersburg Review. She is also a Springhouse Journal editorial board member, a scout for the Jennifer Lyons Literary Agency, a WriteByNight book coach/manuscript consultant. She's a writer across genre whose publications include Roads & Kingdoms, Cosmonauts Avenue, Scapegoat Review, Black Heart Magazine, Rewire Me, Mango Salute, Have an NYC 2, Maintenant 5, and Radar Productions. She has books of fiction, essays and poems in the works and a few screenplays hidden in the wings. She's a passionate, energetic, kind and patient writing teacher and a long time traveller with perpetual culture shock who lived twenty years in Russia where she worked with the legendary Summer Literary Seminars St. Petersburg and taught American Writing at the Humanities University in Moscow. She is now in a kind of equivalent culture shock (but also a kind of cultural excitement) living back here in her native Los Angeles after so many years wandering the globe and discovering the vibrancy of LA anew.