Complete your short story in 4 weeks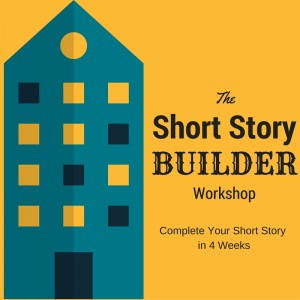 Do you have a story that you want to finish, but you can't find the time? Perhaps you don't know how to end it, or you're not sure how to begin. This 4-week workshop will provide the structure, guidance, and time you need to finally finish that piece.
In this class, participants will commit to working on a draft of a short story or a chapter of a longer work and will be lead, step-by-step, toward its completion.
We will break down the different aspects of narrative into an easy formula, which can be used on other projects as well. We will create individual outlines for each piece. Every week, you will be prompted to work on one section of your story. We will discuss beginnings, conflicts, and endings and give you time to create them. If there's time, participants will share their stories with the group.
This workshop is open to all writers at all levels who have a story to tell. Bring in a story you've been working on or just an idea. Anything goes. Depending on the length of your piece and how much you get done in class, homework may be required.
In this 4-week workshop, you will:
Learn how to shape your story and follow a narrative arc
Learn how to write engaging beginnings and endings
Create tension and conflict
Leave with a template to use for future stories
Carve out time from your busy life to work on your writing
Receive individual feedback in a safe, fun, nurturing environment
This workshop is not currently scheduled.