.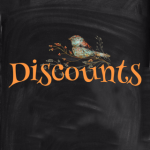 Once in a while we will post about a workshop that complements our workshops, especially when they offer our readers a special discount!  This legal workshop for writers seems like an important one for those of you about to send out query letters or book proposals.
California Lawyers for the Arts presents:
Publishing Agreements and Literary Contracts
w/ Jennifer Kennedy, Esq.
Saturday, February 1st; 11 AM – 12:30 PM
Avenue 50 Studio, 131 N Ave 50, Los Angeles, CA 90042
Description
Join attorney Jennifer Kennedy for an in-depth workshop that guides writers through the contracts involved with the book and publishing industry. During the hour and a half workshop, we will explore author-publisher, author-agent, and writer collaboration agreements, along with strategies for navigating a publishing deal.  Key contractual provisions, such as dramatic rights, royalty rates, and warranties will be explained, with information on what you can expect and what you can negotiate without losing the deal.  Sample agreements will be provided, as will answers to the most popular questions – how to get your book published and what kind of advance can you expect to receive.
We will also briefly discuss the self-publishing marketplace and the many digital options for self-publishing.
Speaker
Jennifer M. Kennedy's legal career began in litigation, where she served as trial counsel for some of the world's largest companies for over a decade.  Her appreciation for the arts, which began at an early age, eventually led her to start Kennedy Law LLP, when she re-directed her practice to providing high quality legal counseling to transactional clients. With her long history of litigating the interpretation of contracts, Jennifer is uniquely suited to provide insight and guidance on the myriad of contracts her clients encounter in the entertainment industry.
Jennifer received her Bachelor of Arts in Political Science from the University of Florida, then graduated Cum Laude from the University of Miami School of Law. While in law school, Jennifer served as the Articles & Comments Editor for the Entertainment & Sports Law Review and Executive Editor of the Business Law Review.  Her "Stay Out of (Legal) Trouble" workshops for independent filmmakers, musicians and writers will run throughout 2014.
Discount
LA Writer's Group discount: Enter code "LAWriters2014″