.
We have a special 2 for 1 discount for anyone who wants to see our group leader J.Keith van Straaten in improv action this Saturday (see below).  Also, did you happen to see him on the new Bravo show, Online Dating Rituals of the American Male?
If not, here are some links to clips from his episode:
J. Keith's Date is Wasted: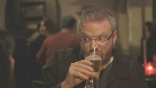 The Opposite of Chemistry: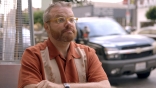 Enjoy!
2 for 1 Tickets!
Our group leader, J. Keith van Straaten is performing his two-man improv show, Course Correction this Saturday! Get 2 for 1 tickets.
Course Correction
This Saturday, May 3
9:00 p.m.
ACME Comedy NoHo.
5124 Lankershim Blvd. (just south of Magnolia)
$5 Cash at door.
Special Discount for LAWG members: 2-for-1!
www.correctimprov.com
Our Price: $5.00 for 2 tickets
List Price: $5.00 each
Code: Mention LA Writers Group when you buy your tickets.