---
A little support goes a long way.
---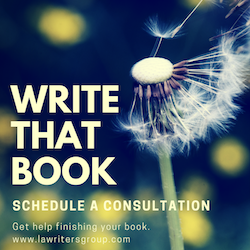 Every writer struggles, but you don't have to struggle alone. Working with a creative writing coach can help you get past blocks, be more productive, and proceed with confidence. Many writers who stop writing aren't acutely aware of why they stopped. A book coach can help you discover the reason and help you move forward.
Our book coaches specialize in helping writers who have decided to write a story or a book for the first time. I help them with scene structure and composition, story structure, character development, and most importantly, I help them manage their expectations when it comes to what it takes to get through a first draft.
---
---
With a book coach, you can:
Start writing again
Learn to set reasonable, workable goals
Learn which tools of the craft you're missing such as structure, elements of scene writing, character arc/development, etc.
Accountability
Conquer creative blocks
Understand why you feel your writing isn't working
Learn to move past fears
Get unstuck
Receive help with structure and character arc as it pertains to your project
Improve your scene-writing skills
Gain confidence
Cope with anxieties surrounding your writing
Learn ways to deal with your inner critic
Book a free discovery session so we can find out if we'll be a good fit for each other. We can work together in person or online.
When you finish your first draft, I send you off with a rewrite plan. I can support you through this process as well if you wish.
---
Book Coaching Packages
---
We have several different coaching packages and ways of working with writers so that we have something for every budget. Every coaching situation is different, and while we do have standard packages, pricing can be dependent upon your specific needs.
One-on-One Book Development Coaching & Editing
This is my most intensive one-on-one coaching package, aimed at finishing your draft or rewrite. We meet regularly, and the writer produces more pages and gets feedback on those pages, with an eye toward forward movement and page generation rather than writing and rewriting the same scene or chapter over and over again.
We start by making sure your project is well structured, talk character development and sub-plots, and when ready, you start scene work and receive scene notes that not only tell you what you are doing well and what needs work, but how to fix what isn't working.
In these sessions, depending on the writer, we are talking about productivity and accountability, but most often I'm teaching the writer how to write better scenes and am encouraging productivity. This program is the best option for someone who wants to make quick progress, who is willing to commit to writing and who either has a passion project or who is working toward becoming a career writer.
Monthly Coaching
The First Draft Incubator is a group coaching and private coaching hybrid program, wherein we meet online via group video conference twice a month, and you can choose to add on 2 hours of coaching per month wherein you can also receive professional feedback on scenes. This is a monthly membership group and is filled with motivated writers. Only a year in, we've had 11 writers each finish their first draft in this program. Our meetings consist of group coaching, educational sessions, and even guest speakers. Past guest speakers have included published writers, editors, book scouts, and even psychologists.
A Scene A Week Package
This coaching package is similar to my one-on-one coaching but is less intense. We meet for 30 minutes a week by phone or online video conference and get feedback on up to 10 pages per session. This package is suitable for people who need accountability and want to make consistent progress for a lower monthly price.
Editing
I have several editors who I've selected work with my clients, depending on the client's needs. For people who have a draft and want a full edit, I ask that you schedule a consultation with me first, because often coaching can be a more productive and cheaper option, depending on the writer's experience level.
Reading
If you want someone to read your book, and only give general notes – as opposed to detailed scene or line edits, to give you direction for your rewrite, we charge an hourly rate for this.
Short Story, Novel, and Memoir Editing
For those who have a final draft, we do edit full stories or books for those who are not interested in coaching but who want a straight edit. Be aware that there are many different kinds of editors (developmental editors, line editors, copy editors, proofreaders, and ghost editors) and we can help you find the right editor for your project. We work with novels, memoirs, nonfiction, short stories, screenplays, and even stage plays.
---
---
12/08/17 –

"I came into the First Draft Incubator with a completed first draft that was in dire need of rewriting. I was dreading the re-write process, and didn't even know where to start. With the guidance of Nicole, I have been able to develop my rewriting and editing skills over the last year. I can read one of my scenes and analyze what needs to done: does it need more texture? Is this flashback working? does the dialogue match the character? I am able to trust my instincts much more because Nicole gave me the tools I needed.

When it comes to developing characters and storyline, Nicole helped me create actionable ideas and solutions to holes in my story. I now have a clear line I'm following from A to B to C. I'll continue following it as I finish my second draft – hopefully in early 2018. Thanks Nicole!"

– Allyson R.

2/22/17 – This is the best writing organization you will find!! I'm from Michigan and contacted Nicole about private coaching in 2015. Our first meeting/consultation was incredible. I felt like we had been friends in a past life. Nicole is genuine and is truly an expert in the craft.

We met via "Zoom" during our sessions, and she allowed me enough time to finish my edits and set up a meeting when I was ready. In terms of experience, she meets you where you are. She listens and edits carefully to fully understand what you need to do in order to move forward. In the sessions, we had a dialogue. She was not preaching to me or lecturing. Her unique ability to explain and teach helped me retain the information she gave me.

I was self-taught until I met Nicole. She helped transform my writing in ways I cannot describe. I am proud to say that in 2016 I published a chapter Nicole helped me edit from my upcoming novel for an impromptu reading. The feedback I received from the audience was magical. Word has spread, and friends are still asking for copies.

As writers, it is up to us to put our best foot forward and own our craft. Nicole helped me find that confidence and own it. Not only does she teach, she believes in you. And to me, that is greater than any lesson someone can offer.

I would recommend LA Writers Group to any writer serious about the art. (I brag about the organization every chance I get)

– Nicole S.
3/22/16 – Since I began working with Nicole, she's provided valuable coaching and feedback every time we've met. I came to Nicole with a few ideas scrawled into a Moleskine notebook, and six months later, I proudly printed out the first draft of my 400-page manuscript. With her guidance, I've been able to propel my story, characters, and prose to a level I could not have achieved on my own. I cannot recommend working with her highly enough!

– Christian U.
9/21/16 – Nicole understands that working with writers doesn't just involve talking about their project. She has the rare and brilliant skill of sensing what is really at the root of slowing a writer down and is more than willing to get into the messy and seemingly "unrelated" discussions that surround every writer's process. Working with her for these past three months has enabled me to minimize the confusion and frustration that always arises in the writing process and get back to making progress on my book faster. Instead of spending days of energy in emotional defeat, I spend an hour on the phone with Nicole and find my way back to the work at hand before evening time. She is a miracle worker, and her diagnostic skills are up there with rocket scientists. I'm not exaggerating. She's brilliant. Few people in the world have as much passion and grace when it comes to teaching the craft of writing. She also has an awe-inspiring ability to work with a widely diverse range of writers and personalities. Working with Nicole was the best investment in myself and my writing aspirations I could make.

-Jess H.
Your future won't change until you make a change right now.

Take the first step today.
---
---
Book Coach Profiles
Nicole Criona
Number of clients who've completed drafts: 40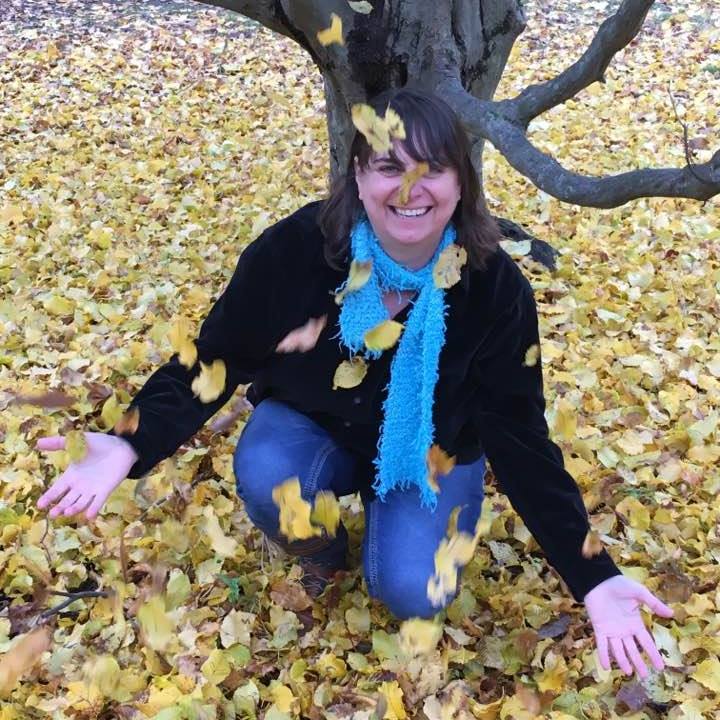 Specialties:
Developmental Editing and First-Draft Coaching for Fiction, Memoir, Nonfiction, & Screenplays
Creativity Coaching
Productivity Coaching
Scene Improvement
Structure
Writer's blocks
Nicole Criona, a native Angeleno, is the current owner and co-founder of Los Angeles Writers Group (founded in 2003). She specializes Developmental Editing and coaching fiction writers, nonfiction writers, and screenwriters who want to complete their first draft and has helped many writers finish drafts.
For more than fifteen years, she's facilitated creative writing workshops and supported aspiring writers working on novels, screenplays, short stories, poetry, essays, and memoirs. She also runs the day-to-day operations of LAwritersgroup.com, leads several creative writing workshops in Los Angeles, San Diego, and online, coaching groups, and specializes in coaching writers who want to complete their first draft.
Nicole has helped more than 35 writers finish their first book draft, has been thanked in four books (so far!) and has three clients who are currently being considered by agents. Her newest program, 100 Days of Writing, was designed by Nicole, and she also authored the successful Get Writing Again in 15 Days email course.
While Nicole focuses mostly on helping writers, Nicole's writing credits include poetry and fiction on Hissquarterly.com (Sanity is a One-Trick Pony issue), Strongverse.org, Six Sentences, and Narrative Magazine, among others. She is currently working on a novel and a non-fiction book. Read Nicole's most recently published poem, Advice to an Angel About to Fall. She has also worked as a freelance writer.
Resa Alboher
Specialties:
Writing coaching across genre and at all levels (beginner- professional) for literary fiction, memoir, Sci-fi/Fantasy, Romance, New Adult, Young Adult, Middle School, Picture Books, general/creative non-fiction, essay, journalism, blogging, screenplay, writing for theatre, television writing, notebook writing, journaling, spiritual writing
Beginner's Writing Coaching (for those who want to learn to write, or have been away from writing for a long time)
Writer's Block coaching
Editing services including reads, manuscript consults, and critiques, developmental edits, line/copy edits
Submission research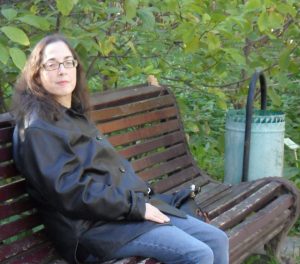 Resa Alboher is one of the founding editors of St. Petersburg Review. She is also a Springhouse Journal editorial board member, a book scout, and a book coach/manuscript consultant.
She's a writer across genre whose publications include Roads & Kingdoms, Cosmonauts Avenue, Scapegoat Review, Black Heart Magazine, Rewire Me, Mango Salute, Have an NYC 2, Maintenant 5, and Radar Productions. She has books of fiction, essays and poems in the works and a few screenplays hidden in the wings. She is s a passionate, energetic, kind and patient writing teacher and a long time traveler with perpetual culture shock who lived twenty years in Russia where she worked with the legendary Summer Literary Seminars St. Petersburg and taught American Writing at the Humanities University in Moscow. She is in a kind of equivalent culture shock (but also a kind of cultural excitement) now that she is living back here in her native Los Angeles after so many years wandering the globe and discovering the vibrancy of LA anew.