Take the Challenge.
We invite you to register to participate in our 15-Day Writing Challenge.  Many months in the making, we've designed this special online program for anyone who want to get (back) into a daily writing habit.
This is your opportunity to challenge yourself to write every single day for 15 days.   Every day, you'll receive:
Daily Writing Prompts:

Some writing prompts are focused on self-discovery while others are about sheer creativity and craft.  They'll encourage you to get words on the page and provide you with tools to approach your daily writing practice.

Daily Coaching Steps:

Coaching steps are designed to help you find new ways to support yourself while maintaining a daily writing practice well after the challenge concludes.
What will you write about?
This challenge is not focused on any one genre. Instead it is focused on creativity and self-discovery.  No matter what you like to write, you can join this challenge.  Topics covered during the 15 days:
Why You Write
Your Sacred Space
Thinking Outside The Paragraph
Source Material
Compassionate Goal Setting
Sign Up Now
[table "15dcdetails" not found /]
[table "40" not found /]
About Nicole Criona
Challenge designed by Creative Writing Coach and Workshop Leader, Nicole Criona.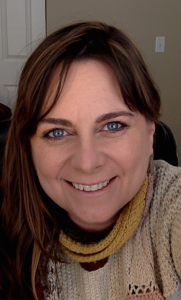 Nicole Criona is owner and co-founder of Los Angeles Writers Group (www.lawritersgroup.com) and is a native Angelino. For more than tweleve years, she's facilitated creative writing workshops and supported aspiring writers working on novels, screenplays, short stories, poetry, essays and memoirs.  She also runs the day-to-day operations of LAwritersgroup.com, runs several writing workshops, and specializes in coaching writers who want to complete their first draft.  As Director of Operations and Development at a prominent screenwriting school, she worked supporting and guiding emerging screenwriters, as well as being a writer in her own right.  After managing several medium-sized independent businesses, and working as an Assistant at George Carlin's company, she decided to learn production, and produced three short films.  THE SHOOTING was her first producing project, and screened at the Austin Film Festival, IFFM in New York, Cleremont-Ferrand in France, and the Taos Talking Pictures Festival.  She went on to produce DEATH STORIES #3: THE LAST IMPRESSION, and MONSTERS! MONSTERS!  MONSTERS!  She was both Assistant to the Director and Key Research on MICHAEL & ME, a documentary released in 2005.  She wrote a popular blog where according to blogpulse.com, for a single lovely day in December 2005 her blog was 15th most popular blog in the world for a post about Craigslist. In addition to writing poetry and short story fiction, she has written articles for IG Living Magazine. She has most recently had stories published on Hissquarterly.com (Sanity is a One-Trick Pony issue), Six Sentences, and Narrative Magazine and is currently working on a novel. Read Nicole's most recently published poem, Advice to an Angel About to Fall.
Socialize with us: