Take your writing to the next level. 
Manuscript Editing Services
for Genre Fiction (fantasy, sci-fi, mystery, YA), and Literary Fiction
No writer can write alone! Feedback is essential to creating a publishable piece. There will come a point in your writing process when you've done all you can for your story or book, but you know it needs improvement. How can we develop this character? Is each scene and narrative element doing more than one job at a time?
I'm interested in helping writers create the best book they can, telling the most compelling story, motivated by the most well-developed characters–no matter what genre one is writing it. This can be done by making sure a writer has all the narrative tools at their disposal.
As we move through your manuscript, we'll confront issues on scene, structure, character development, plot, conflict, suspense, dialogue, setting, and themes.
My style of feedback is rigorous but encouraging. My manuscript editing services and critiques include line edits and margin notes (especially in the front portion of each piece), an editorial letter, and a 1-hour in-person or phone meeting.
I examine the large and small: from overarching character development, structure, and plot to how your rhythm, style, and diction works in relation to the content.
As an editor, I have a keen eye and a sensitive ear. Sound matters. I am delighted when I get to help clients write sentences that shine, characters that feel true and relatable, and story arcs that flow. I am proud to have helped colleagues edit their award-winning books including Phil Klay's Redeployment (winner of the National Book Award), Scott Cheshire's High as the Horses' Bridles, and Bill Cheng's Southern Cross the Dog.
I won't rewrite your work for you, but I will offer thoughtful comments and suggestions for revision.
If appropriate, we can also talk about next steps: the publishing process, agents, query letters, and presses where your writing might fit.
Other manuscript editing services I offer:
Short Story Editing
Novel Editing Services
MFA Applications Feedback
Magazine Articles Feedback and Submissions
Help with Query Letters
If you have yet to complete your draft, check out our Coach for Writers, Nicole Criona.

About the Editor: Carmiel Banasky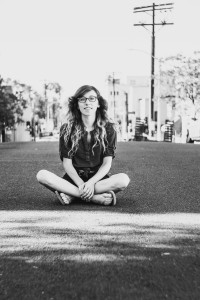 Carmiel Banasky is a writer, editor, and teacher from Portland, OR. Her first novel, The Suicide of Claire Bishop, was published in September 2015 (Dzanc Books) to highly positive reviews. Publishers Weekly called is "an intellectual tour de force and a moving reflection on the ways we try to save ourselves and others," in a starred review. Her work has appeared in Glimmer Train, American Short Fiction, Slice, Guernica, PEN America, The Rumpus, and NPR, among other places. She earned her MFA from Hunter College, where she taught Undergraduate Creative Writing. She is the recipient of awards and fellowships from Bread Loaf, Ucross, Ragdale, Artist Trust, I-Park, VCCA, and other foundations.  She is represented by Donadio & Olson. Carmiel has helped edit award-winning books including Phil Klay's Redeployment (winner of the National Book Award) and Scott Cheshire's High as the Horses' Bridles. After four years on the road at writing residencies, she now teaches at LA Writers Group and UCLA Extension. She is also a mentor for the PEN Emerging Voices Fellowship. Find out more at carmielbanasky.com.