Is it time to finish that book?
Sign-Up Now
Prices:
Non-Coaching Client: $255.00 USD / month
Existing or Former Coaching Client : $195.00 USD / month
Online Group Meetings Only (no private coaching): $125.00 / month
Have Questions?
Want more information? Schedule a free 30-minute meeting with me, and I'll tell you all about it and answer all your questions or simply sign up now.
Membership Benefits
2 hours/month private coaching

Get weekly 30-minute meetings that include editing up to 10 pages per meeting

Two Monthly Online Meetings:

We meet on the 2nd and 4th Tuesday via online video conference every month from 5:30 p.m. to 7:30 p.m. PST

Discount on Private Coaching

Get a 10% discount on Private Coaching if you want more intensive assistance.

Workshop Discounts

20% off Workshops, Retreats, and Online Writing Challenges
Best of all, there is no commitment. You can cancel your monthly subscription at any time.
Testimonial(s)
"I had taken every writing class I could find both online and in-person for over three years, yet I was still floundering around with an unwritten novel in my head. Frustrated and skeptical, I went to yet another class and met Nicole Criona – and everything changed. First Draft Incubator was different. And her one-one-one personal attention was just what I needed. With her kindness and gentle encouragement, before I knew it I had an outline. She was so generous with her ideas and so sure of my ability and our way forward that I believed her. And it worked. Three months later, I had sixty written pages with a clear idea of where I was going. Every week, she helped me hurdle stumbling blocks and climb out of writing bogs that threatened to stop me in my tracks. Now, here I am, sixteen months later with a finished first draft. It is the single biggest personal accomplishment of my life and she is the reason I got here. The joy is real! I cannot thank her enough. Nicole, you were the flashlight in my darkest forest. We did it!!"

Carrie T. – Fledgling Author, soon to be hopefully be published.
If you're in the middle of writing a book and you feel like there's no end in sight, this is the workshop for you. I joined the bi-weekly First Draft Incubator three months ago (after completing the introductory 6-week FDI course), and now I'm on the verge of finishing the first draft of a novel. The beauty of this bi-weekly online workshop is that it takes a lot of the loneliness out of the writing process, allowing participants to discuss the challenges they're facing, and to offer support, solutions, and encouragement to each other in a completely relaxed, nurturing, and non-judgmental environment. There are added benefits, too, such as a book club, private time with the instructor, and occasional special guest speakers! The FDI incubator 2.0 is part writer's circle, part book club, part therapy session. I leave every meeting feeling hopeful, refreshed, empowered, and more prepared to move confidently forward with my project. So will you.

-Katlyn M.
About the Coach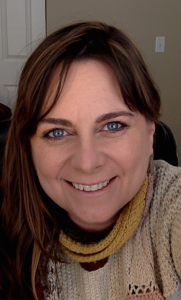 Nicole Criona, a native Angeleno, is the current owner and co-founder of Los Angeles Writers Group (founded in 2003). She specializes in Developmental Editing and coaching fiction writers, nonfiction writers, and screenwriters who want to complete their first draft and has helped many writers finish first drafts.
For more than fifteen years, she's facilitated creative writing workshops and supported aspiring writers working on novels, screenplays, short stories, poetry, essays, and memoirs. She also runs the day-to-day operations of LAwritersgroup.com, leads several writing workshops, coaches writers all over the world.
Nicole's writing credits include poetry and fiction on Hissquarterly.com (Sanity is a One-Trick Pony issue), Strongverse.org, Six Sentences, and Narrative Magazine, among others. She is currently working on a novel, essays, and a non-fiction book. Read Nicole's most recently published poem, Advice to an Angel About to Fall. She is also a freelance writer.